Private Practice – Public Events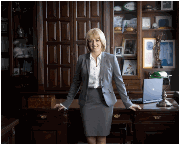 Anna runs her Primary Private Clinic in a beautiful country setting in
Co Limerick. She also runs clinic days in Dublin & Cork.
Demand has dictated that she now specializes in the treatment of all levels of stress, including panic/anxiety attacks, and recovery from depression. Alarmingly she has noticed a dramatic increase in the number of children and teenagers presenting with anxiety issues, however the good news is that clients usually respond positively to just one session. She feels particularly strongly that awareness of the effectiveness of energy medicine in the treatment of anxiety should be spread rapidly, as many of our young people are being offered medication as a form of treatment.
Treatment programs vary from a one off solution session- for example for a phobia cure- to a longer term recovery program that will empower the client for life.
If you would like to discuss a treatment program with Anna please email    or call 353-61-381947
Dear Anna, I was feeling pretty low with Anxiety attacks and panic attacks and had them
fairly often. The anxiety was with me all the time. I went to see you recommended by my sister and I loved it! I had no panic attack since and the
anxiety is fading day by day. More like I am stronger and forgetting about it
and that I am more than pleased with it as it was taking over my life. I would
rate my session 9/10 and as for Anna a real lady at peace to talk to. What a
wonderful gift she has and I have and will recommend Anna to everyone that may
need her! I will give Anna 10/10 and keep her in my prayers as I am really
grateful.
Anna guides you,opens your mind and touches your heart while bringing you to stand by her side
to see the vision for yourself. Doctors prescribe
tablets which they know something about, for a disease they know less about, to
be a patient they know nothing about.Anna more
importantly gets to know the most important person YOU! She works with you
finding out what makes you sick. She guides you to be a better, stronger and
worthier person. Giving love and light into your life.
I am writing to let you know how I am
getting on since I was with you last. I
am off all medication for anxiety and panic attacks. I have gone back soccer training. I got to play my first bit of a match in over
a year and a half, a few days ago. The
fear of travelling in the car is almost gone.
I am back at school now for the full day and doing pretty good. A lot of negative stuff I had going on before
have now turned positive. I still get a
tremor of anxiety now and again but I am able to deal with it A LOT
better. I'm moving forward now and not
backwards for a change. Overall I have a
way better life than what it used to be Thanks to you. So ya, thanks again for what you have done
and hopefully I will keep improving as the days go by.James 15 13/9/12
I did not realise how stressed I was, until I look back now and see that only for Anna, I
might not have made it. I was in a very dark place with no one to turn to..
Anna was there for me. I shudder to think what would have become of me without
her help. She truly is a healer and I am eternally grateful COD July 2010
Feel great like heaviness has been lifted off my shoulders. Pelvis feels stronger and pain
has gone. Overall a great experience, it's the way to go and will definitely be
back again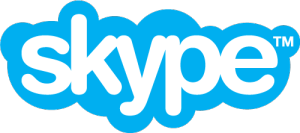 Modern technology enhances the delivery of remote treatments.
International clients are supported via on-line programs and Private sessions that are available via Skype. Live webinars are provided to support the on-line programs, this allows for large numbers of clients to receive essential well being advice simultaneously.
If you would like to book a session with Anna please email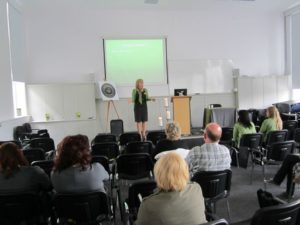 Since 2000, Anna has been organizing a wide variety of events from public exhibitions to training courses. The expertise she has gained ensures that her team co-ordinate every last detail, delivering a top class professional event, from initial planning, advertising, accounting, logistical details, and follow-up feedback.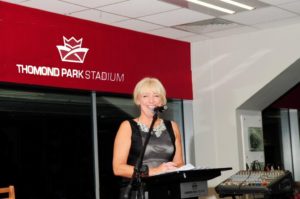 Anna's passion for sharing the invaluable knowledge of all matters Holistic, is very evident to anyone who has ever heard one of her lectures. Audiences are impressed by her ability to translate the complexity of her trainings and make them relevant and easily understandable. She delivers a "common sense" approach, and insists on teaching all audiences a least one technique that they can use immediately to improve the quality of their lives.
If you would like to book Anna to give an inspirational talk for your event, please email  or call 353-61-381947