Corporate Wellness and Retreats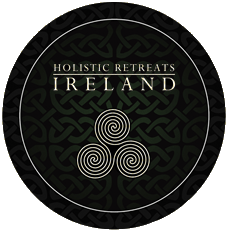 Our Wellness events reduce stress in the workplace and build team spirit among colleagues. Our programs are specifically designed to be delivered in-house during normal working hours or off-site at an external venue. A typical program can range from: Interactive Wellness Lecture, with Holistic Treatments provided by Graduates of HCE, to complete Annual care programs for all staff.
Our Corporate Retreat program is a tailored Retreat exclusive to the Corporation, provided in conjunction with our associate partner- the only 5star Holistic Retreats provider in Ireland
I am writing to express my thanks to your organisation for the provision of very professional and interactive Reiki sessions which was provided at our recent Health, Safety, Environment & Sustainability Conference in Dublin.
Carolyn provided a very informative analysis of what the treatment of Reiki actually involves, our staff definitely came out more knowledgeable in this field and it was evident by the huge take up of the sessions that Carolyn had indeed engaged very well with our staff on this subject. The entire team were indeed great ambassadors for your organisation and extremely knowledgeable on the subject of Reiki.

Maria Sheerin
Health, Safety, Environment & Sustainability Team, ESB services & Electric Ireland
'Anna and her team were amazing at the International Women's Day Conference 2012. This was the second year that the Holistic Centre of Excellence offered delegates reiki, reflexology and Indian head massage and lots of advice throughout the day. The holistic atmosphere set the tone and was a great support to our theme of networking as many of the delegates felt relaxed and comfortable to engage with one another. We will definitely be asking Anna and her team to attend the conference again next year.'
Yvonne Clarke, University of Limerick Women's Forum Events Committee
In a very target driven, sales performance world, it is so easy to forget the bigger picture. Today, totally brought us back to look at things differently, and it really emphasised that if we, as business managers, get our minds right, then everything else will flow more naturally.
I would highly recommend this session to any business meetings, at all levels, in fact, I would say that it is Crucial to anyone in business now, as every business needs to be firing on all cylinders in order to survive the current climate, and this session has really opened our eyes.
The whole day was overall inspiring, and enlightening. The talk from Anna at the beginning was just fascinating, and the Q and A sessions after were amazing.
Anna and her therapists have such an infectious attitude to life, we could have talked to them all day long.
Highly highly recommend this program!!!
Liz Lawlor, Area Manager, NBTY Europe.
I have considerable experience in alternative health and well being as well as vast experience in Global communications. My experience of your team was such a pleasurable one, each one of your team were welcoming, energised, professional and just a joy to connect with as well as been energised myself through some healing I observed first hand the value add you and your team brought to the event. I will most certainly be recommending your services at every opportunity and congratulate you on bringing such a strength of authentic healing to the field, it genuinely had a positive contagion effect."
Margaret ;Pendulum Summit 2015