About Anna
Anna Gibson-Steel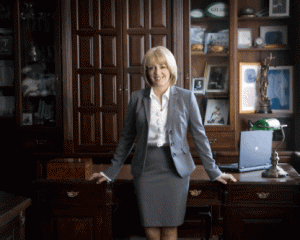 Anna's journey into the world of Holistic Healthcare began in the 1990's in an effort to find a solution for her chronic pain, which she had been suffering for two years as a result of a car accident. Having found a solution to her health issues, she was driven to share this invaluable information with others. Her journey led her to take over 70 trainings in a wide variety of Healthcare Modalities, this knowledge coupled with expertise gained from helping thousands of clients and teaching hundreds of students, has earned her a respected reputation internationally.
She currently specializes in the treatment of stress, with an expertise in panic/anxiety attacks and recovery programs for depression sufferers.
Her on-line panic attack solution is in use in 40 countries.
Her mission is to spread the valuable knowledge of ancient healthcare systems and blend it with the Western Medical Model to create a sustainable Healthcare system suitable for the 21st Century.
This led her to creating the first Holistic Centre of Excellence, which is a private third level college, offering a unique level of education set in the Holistic setting of Glenstal Abbey, in Co Limerick.
The unique Outreach program which Anna oversee's is the cornerstone of HCE's social responsibility, which is totally self-funded, and provides educational events to marginalized communities and healthcare workers mainly in the Mid-West of Ireland. To date HCE has provided in excess of 250,000 euro via Holistic Events to these groups. The annual Mind ur Health Exhibition is also a brain child of Anna's, as she believes that we must be educated in Holistic Healthcare methods to keep our Mind's healthy.
Corporate Wellness is also an area that Anna is passionate about. Our working lifestyles have changed dramatically in the past 20 years and we must learn specific techniques to deal with these dramatic changes if we wish to keep our Corporations and their employees healthy.
Holistic Retreats Ireland sprung from the same passion, people need to be able to "check out" of their hectic lifestyles and "check in" to a five star retreat where their mind, body and spirit will be totally rejuvenated.
2014 saw the publication of her first book-A Life with Claw-which is a Biography of her husband's life as a professional rugby player.
She lives in Co Limerick, with Peter and their three children, and many pets.